Emmebi Italia Argania Travel Kit
Emmebi Italia Argania Travel Kit
Travel necessities kit contains essential travel size Argania Shampoo, Argania Mask and Argan Oil to maintain your hair always beautiful and hydrated.
Special Price
RM69.00
Regular Price
RM77.00
Emmebi Italia Argania Travel Kit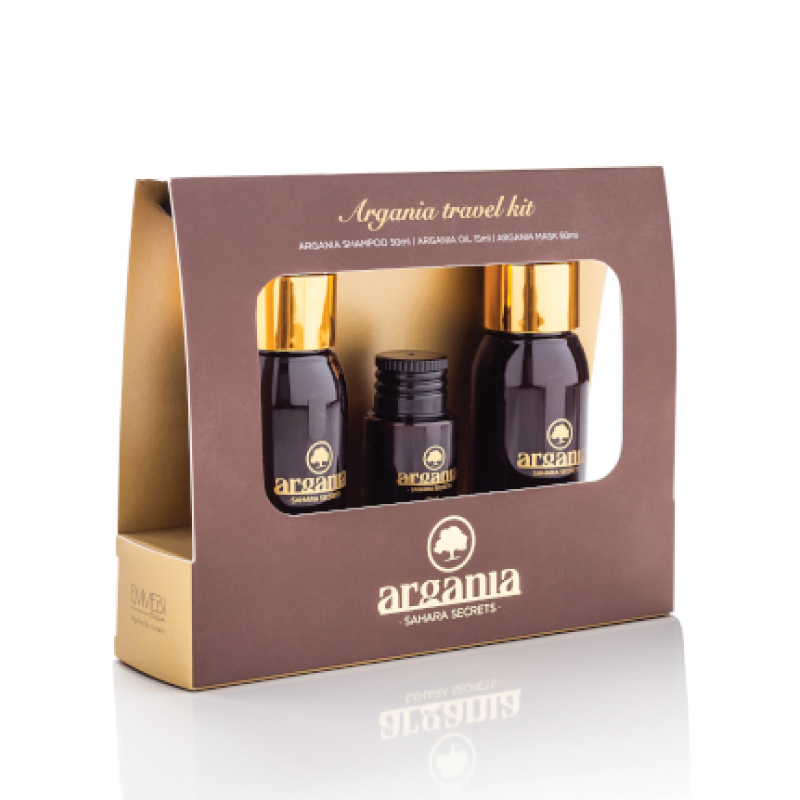 Made in Italy

Argania Shampoo
Exceptionally beneficial for dry, chemically treated or damaged hair. Thanks to the
perfect synergy between Argan Oil, Olive Butter and other precious natural ingredients,
as well as its ph with balanced acidity, it contributes to improve hydration, to maintain
smoother cuticles, and better hair manageability. Higly beneficial even when used as a
body wash after sun exposure.

Argania Mask
Specific treatment for dry, brittle and chemically damaged hair. Perfect synergy between
Argan Oil, Olive Butter and precious Red Grapevine and Rosehip Natural Extracts,
nourishes and hydrates the hair shaft helping to maintain it always young, elastic and
vital. Thanks to the precious ingredients that enrich its formula, it reflects the light rays
enhancing the hair brightness. Highly beneficial even when used as a regenerating hair
treatment after sun exposure.

Argania Oil
Rich in Vitamins, Minerals and Antioxidants, Argania Oil is an extraordinary product
to moisturise and soften hair, face and body. It repairs, nourishes and brightens hair
leaving it light and incredibly full of volume. The high content of Essential Fatty Acids
naturally helps to revitalise skin and scalp; it increases hair's elasticity giving it back
extreme brightness and helping to avoid the formation of split ends.