Emmebi Italia Beauty Experience Set – Nutry Care Hair Shampoo 300ml + Nutry Care Cream 150ml
Emmebi Italia Beauty Experience Set – Nutry Care Hair Shampoo 300ml + Nutry Care Cream 150ml
Emmebi Italia Beauty Experience Set – Nutry Care Hair Shampoo 300ml + Nutry Care Cream 150ml  Made in Italy
Special Price
RM191.00
Regular Price
RM212.00



Made In Italy 

60 seconds to instantly regenerate and replump hair fibers. Formulated with precious slime harvested from "Helix Aspersa Muller", the Beauty Experience treatment gives vigor and volume to dry and fragile hair, as well as hair heavily damaged by technical treatments and/or atmospheric agents.
NO EDTA, NO PARABENS, NO SULPHATE, NO UREA


Emmebi Italia Beauty Experience Set – Nutry Care Hair Shampoo 300ml

NUTRY CARE SHAMPOO 300ml : Shampoo designed for cleaning very dry, fragile and damaged hair. With snail slime.
Advantages : Its innovative formula is enriched with "HELIX ASPERSA MULLER" snail slime, pomegranate, and bamboo marrow. NUTRY CARE SHAMPOO restores body, volume and vigor to hair fibers. The perfect balance of moisturizing substances gives the product exclusive plumping properties, making hair voluminous and elastic instantly.
How to Use : Distribute and massage gently on hair, leave for a few minutes then rinse thoroughly.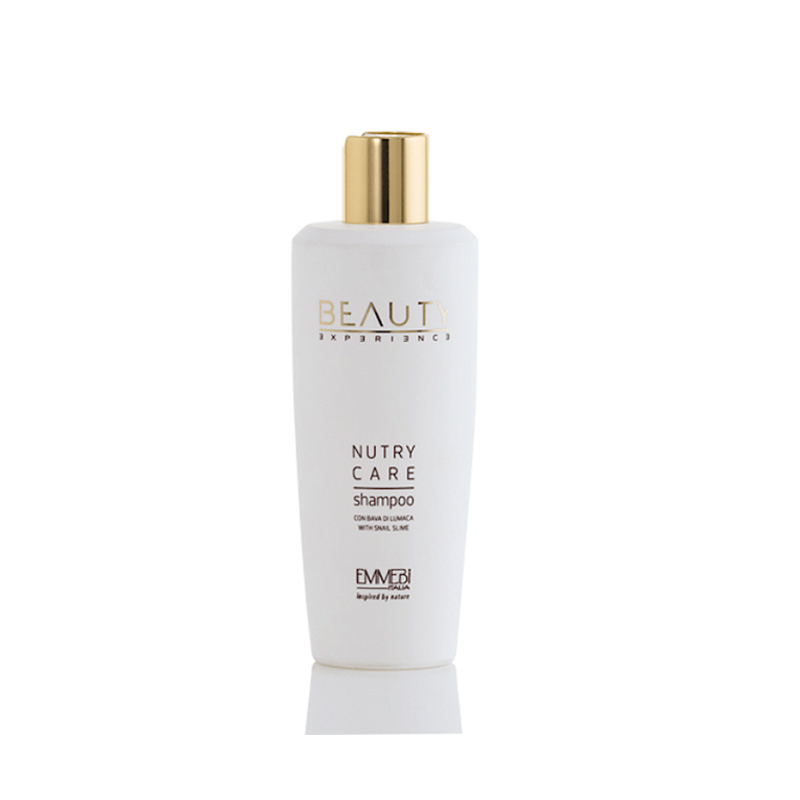 Nutry Care Cream 150ml


NUTRY CARE CREAM 150ml : Special cream without rinse, plumping and instantaneous volumizing. Designed for very dry, fragile and exploited hair. With snail slim.

Advantages : Thanks to the precious active ingredients of the Snail Slime "HELIX ASPERSA MULLER", of Wheat, Silk and Linen Proteins, gives the capillary fiber body, volume and vigor, bringing it to its natural beauty and increasing itsluster.
How To Use : Apply to washed, towel dried hair after NUTRY CARE SHAMPOO